Hi!
Have you seen Selena's collection for Adidas? She has her own clothing line (Dream Out Loud) and now she also designed her very own line for Adidas Neo!
Everything she designed is girly, rocker chic, rebellous and fun. With this line she wants to encourages girls to put their own stamp on their individuality and show confidence in what they are wearing.
There are t-shirts, dresses, leggings, leather jackets, jeans, shoes and bags. Our favorite piece of the colection: the pink dress. It's very cute and girly but looks comfortable and basic at the same time.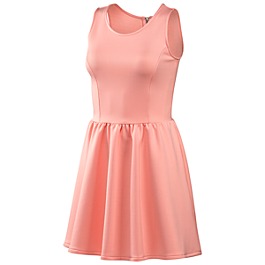 And you can buy it now right here: http://www.adidas.nl/campaign-selena-gomez
xoxo
Mary & Farah